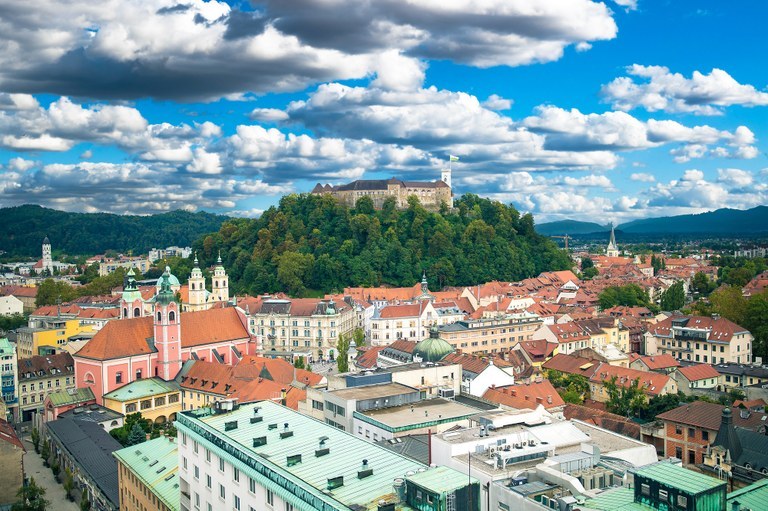 Ljubljana, 14 December 2022 – Government Office for Development and European Cohesion Policy has approved 109,000 euros in EU funding for the development of cycling and pedestrian areas in Ljubljana (project ''Integrated Territorial Investments - City of Ljubljana, Cesta dveh cesarjev street'').
As part of the project, a two-side 2.1-kilometre long sidewalk and a cycle track will be constructed. The cycle track will be raised at the level of the adjacent sidewalk, thus vertically separated from motor vehicle traffic. In addition, all paved surfaces will be equipped with rainwater drainage and four bus stops of the Ljubljana public transport will be set up along the section of the Cesta dveh cesarjev street in question.  
The project will be implemented in the frame of Integrated Territorial Investments with the aim of fostering urban mobility development for urban air quality improvement. The project will promote non-motorised modes of transport in the city of Ljubljana; it will aim to provide quality cycling and pedestrian infrastructure. The project will thus contribute to the development of sustainable mobility, the improvement of air quality and living environment in the city, and to the improvement of road safety, thus making the city more attractive and liveable for both the residents and the visitors.  
Total project costs will amount to EUR 6,161,460.23; EUR 109,258.66 will come from the European Regional Development Fund.