The recently completed ambitious project ČMRLJ (Achieving Cleanliness and Properties with Micro Alloying of Steel) paves the way towards higher competitiveness of Slovenia's steel industry. The results of the research targeting production of cleaner and high-quality steel will be transferred to the production of all steels.
The project brought together the Institute of Metals and Technology (IMT), two Slovenian steelwork companies, i.e. SIJ Metal Ravne and Štore Steel, and Jesenice Development Centre which provides an array of products for end users. The partners joined forces to explore new production technologies that would be developed and deployed to obtain high purity or clean steel.
The project partners investigated the effects of microalloying elements on the development of non-metallic inclusions in steel and their influence on the mechanic and other properties of steel. Non-metallic inclusions are small ceramic particles present in steel as a result of chemical reactions between metals and oxygen, nitrogen or sulphur that occur during the melting and pouring process. Usually, these foreign substances in steel disrupt the homogeneity of structure, resulting in defects in steels or steel products. As part of the project, small amounts of microalloying elements accounting for 0.1% of mass or even less were added to steel. Representatives of IMT explained: ''We've demonstrated that the technology of microalloying applied to special elements works by reducing the amount of harmful non-metallic inclusions on the one hand and generating inclusions and precipitates that additionally improve the properties of steels on the other.''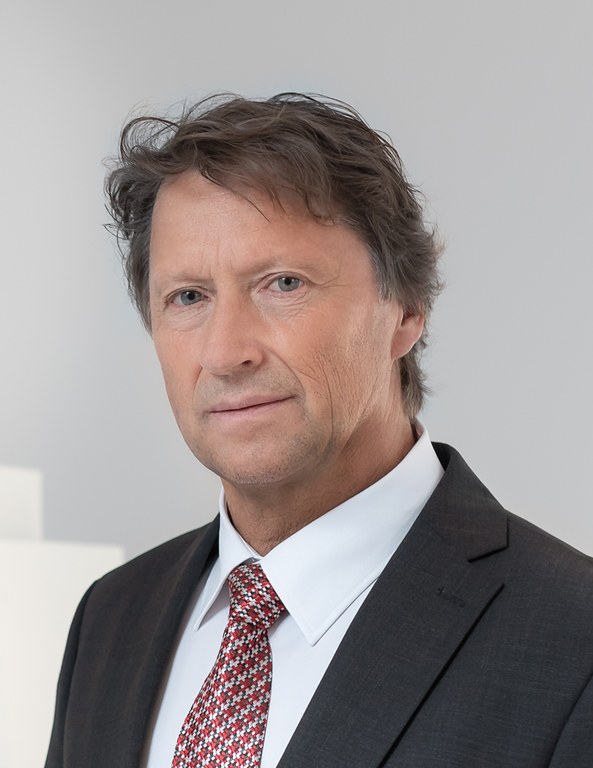 Director of IMT, Associate Professor dr. Matjaž Godec. Photo: Archives of IMT
The technology of microalloying was first tested in a laboratory environment on a 20-kilogram sample and later on 2-tonne experimental batches of steel. Thermodynamic tools were used to estimate or predict the formation of different inclusions and precipitates in steel. ''Our research has shown that microalloying elements which create compounds with nitrogen are key for controlling processes that occur during annealing at high temperatures above 1,000°C. Zirconium additions introduced to stainless steel in the laboratory environment resulted in reduced surface of non-metallic inclusions by more than 90%, whereas niobium additions prolonged the lifecycle of steel tempered at 650°C by more than three times. The various additions of microalloying elements retained the size of crystal grains even though being exposed to 1,000°C for eight hours. The developed testing batch of microalloyed steel boasts a minimum yield strength of 1,100 MPa and maintains the desired quality properties even at temperatures below zero,'' highlighted project partners.
For more information about the project, please visit this website
Beneficiary: Institute of Metals and Technology
Programme: Operational Programme for the Implementation of European Cohesion Policy
in the Period 2014-2020
Fund: European Regional Development Fund
Total project funding: EUR 3,240,988.47
EU contribution: EUR 1,996,120.57
Photo: www.metalravne.com