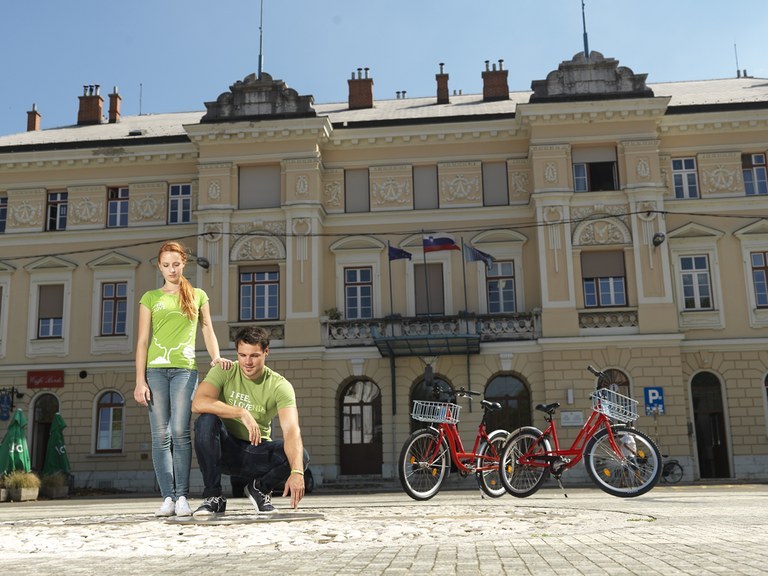 Ljubljana, 19 December 2022 – Government Office for Development and European Cohesion Policy has approved 240,500 euros to expand the bicycle sharing system in the city of Nova Gorica (project 'ITI NG Bicycle sharing system expansion GO2GO').
As part of the project, Urban Municipality of Nova Gorica intends to extend the bike sharing network in Nova Gorica with 13 new bike stations featuring parking spaces for a total of 96 additional bikes under the city's bike sharing scheme. At these docking stations, 47 bike racks will come with e-bike charging, while the remaining racks will accommodate regular bikes.
In addition, the project will include the purchase of new bikes (30 e-bikes, 22 regular bikes, one e-tandem bike and one e-cargo bike), the setting up of cycling amenities (four bike repair stands), and the upgrading of software compatibility with the existing city bike sharing management system. The new bike stations will be located in the city of Nova Gorica and in the neighbouring towns of Solkan, Kromberk, Pristava and Rožna Dolina.
The project will be implemented under the Integrated Territorial Investments mechanism. It aims to foster urban mobility development for a better quality of air in the cities.
The total project cost stands at 525,077.35 euros. The project will be co-financed by the European Union, with the contribution from the Cohesion Fund amounting to 240,549.19 euros.